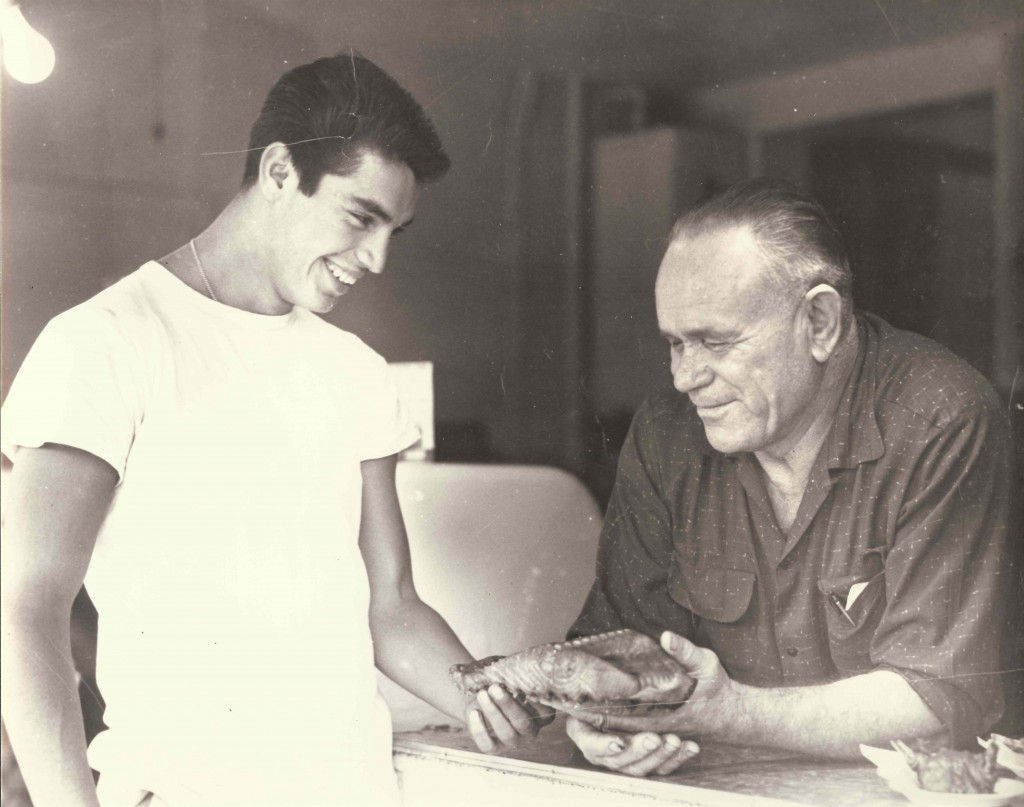 Quality Seafood's 60th Anniversary
That's right, 2013 is Quality Seafood's 60th Anniversary.  It all started in 1953 with the man above right, Nick Dragich. Nick decided to sell his San Pedro fishing fleet and bring the freshest seafood from the boats to the Redondo Pier. Before the redevelopment of the Redondo Beach King Harbor, the Dragich family owned and operated four seafood separate markets: Western Fish & Seafood, Quality Seafood, Western Smoked Fish and Weddington & McFarland. Combining them all and relocating to Redondo Beach's International Boardwalk, the new seafood market created one of the largest retail seafood markets on the West Coast, now known as Quality Seafood. To this day, we pride ourself on our large selection, great food and authentic seafood experience.
So, what are we going to do to celebrate our 60th Anniversary?
Free Calendars
First we're offering free calendars, available now, while supplies last. What's so great about these calendars anyway? Well, they tell you when each of the monthly specials we'll be offering happen! Plus, they're great calendars to see the whole year in a glance. Here's a link to our calendar, feel free to download it for yourself: 2013 Quality Seafood 60th Anniversary Calendar.
Monthly Specials All Year Long
Quality Seafood's 60th Anniversary will offer a different special every month. Most are one week-long specials, while the Lobsterfest runs all the month of September. What are some of the specials we'll be offering? How does $0.60 clam chowder sound? Or, how does 2 for 1 whole tilapia sound? Yep, those are just a couple of specials we'll be offering in 2013!
Anniversary Key Fobs
Want a sneak peak at these keychains? Click here! They're pretty cool, aren't they? Don't worry, they're even better in person, that was just a proof. We thought the 45th Anniversary keychains were so great, we brought them back. So, for Quality Seafood's 60th Anniversary you can get a keychain when you sign up for our new rewards program. They'll be available in March 2013, while supplies last!
So, stay tuned for our special offers and come celebrate Quality Seafood's 60th Anniversary with us!
Comments
comments